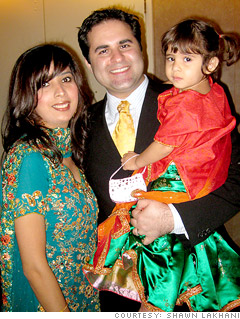 Shawn Lakhani is a systems analyst in Yorba Linda, Calif.
Portfolio allocation: 5% stocks, 95% cash
Between 2005 and 2007, I was invested in individual stocks and some mutual funds, but I got spooked as I heard more and more about the risk of a crash as the credit markets starting locking up, and decided to get out and come out ahead.
To be an investor in today's stock market roller coaster is a hard pill to swallow. I have currently moved to mostly cash because of the threat that the economy was slowing and heading toward a double-dip recession. After seeing how quickly things can change, as the market did in 2008, I have learned to be more defensive.
I currently have some short positions to make money in a down market, but I no longer believe in buy and hold strategy. For the long-term, I plan on holding international companies and growth-oriented mutual funds, but I'm going to wait for a significant downturn or signs of stability before I get back in.

NEXT: Neil Sowinski, 30

Last updated September 06 2010: 3:43 PM ET