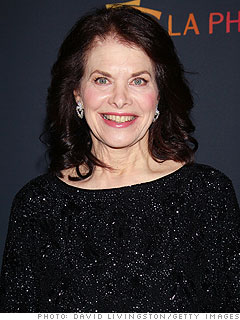 Then:
Lansing was the chairman of Paramount Pictures from 1992 to 2005, making her the first woman to head a Hollywood studio.
Now: After she left Paramount, Lansing looked around and saw a lot of people like her: vital, restless, not ready to retire.
She decided to expand the Sherry Lansing Foundation, which focused on cancer research, to help retirees get involved with public education.
One program she started, the EnCorps Teachers Program, recruits retiring technology professionals from such employers as Boeing, Qualcomm, Northrop Grumman, and Bank of America and retrains them to teach in California's public middle and high schools.
"We're all living longer and we want to have encore careers," says Lansing, now 66. For this year's EnCorps program, she says, "We had over 1,000 applicants."
She can relate. Before Hollywood got her, Lansing was a math teacher in east LA.
By Patricia Sellers
More galleries
Last updated October 28 2010: 8:20 AM ET