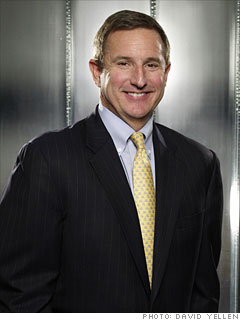 Former Hewlett-Packard CEO Mark Hurd is probably more excited than most executives to ring in a new year. In August, the HP board condemned the exec for authorizing over $75,000 in compensation to Jodie Fisher, a former adult film actress who was hired to do marketing work for the company. Hurd abruptly resigned, but left the company with a bigger PR crisis that wasn't entirely his fault.
It has now come to light that Fisher, who accused Hurd of sexual harassment, also alleged that Hurd informed her about a major HP acquisition before it was announced. As Fortune's Adam Lashinsky wrote, "If true, it would have shown horrible judgment by Hurd. At the same time, it's not insider trading if no one trades."
Far dumber was the way that HP handled the entire debacle, leaving myriad unanswered questions to be explored relentlessly in the press, exposing a board of directors in turmoil. In late August, it was slapped with a shareholder lawsuit for "gross mismanagement." In the end, the board cleared Hurd of any sexual harassment charges, Hurd settled with Fisher and quickly landed a plum job at HP rival Oracle. At HP, meanwhile, what remains is a mounting legal bill and the sour taste of Hurd's awkward departure.
NEXT: Buzz off, Google
Last updated December 22 2010: 1:21 PM ET