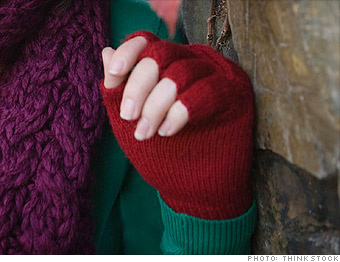 Believe it or not, "fingerless gloves" are hotly-searched terms on Google, up 40% this month.
With temperatures dropping dramatically around the country in the run-up to Christmas, it's easy to see why these versatile gloves would be popular stocking stuffers.
You don't have to take them off when you're using your cellphone, texting, shopping, buying coffee or even layering up some more.
• Gift cards could get the cold shoulder this year
NEXT: Name a star
Last updated December 14 2010: 1:50 PM ET