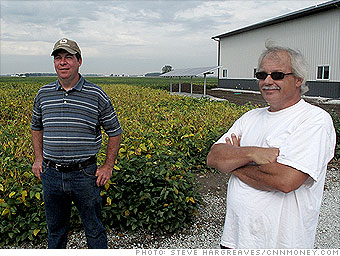 Farmer Curt Silvey, left, and former Delphi engineer Neal Rhodes aren't happy with the bailout either. But the two take a more pragmatic approach.
"The town would have probably folded up" without it, said Silvey, noting the massive costs to the federal government if all those autoworkers were to suddenly go on Medicaid and welfare.
"The choice was the lesser of two evils," said Rhodes.
NEXT
Last updated October 18 2010: 7:22 AM ET