You don't have to spend like a fool to get a gift that wows. Experts divulge their best value-picks for the techie in your life.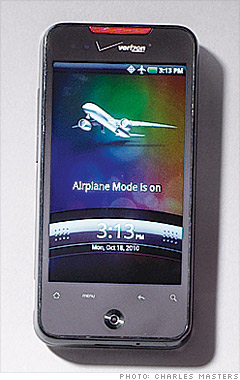 Price: $199 2 year Verizon contract
Why you want it:
Of the many Android phones on the market, Harry McCracken of
Technologizer.com
likes the aptly named Incredible best for its ample storage, great camera, Wi-Fi, GPS, and 3.7-inch display.
NEXT: LiveScribe Echo Smartpen
Last updated November 16 2010: 8:57 PM ET