As the recovery sputters, many people are working two jobs to make ends meet. Here are seven people who have found creative second careers.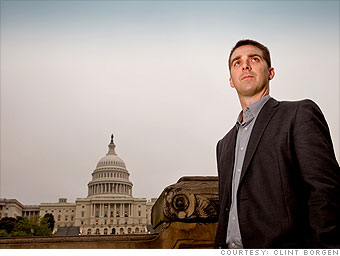 First job:
Founder, Borgen Project
Second job:
Room service attendant
Why I do it: I run an advocacy organization that addresses aspects of global poverty. That's the day job. The night job is working at a hotel delivering room service. I do that about four nights a week, typically from 3 p.m. to 1:30 a.m. I live in a small studio apartment and it covers basic living costs. I'm treading water until I get another job.
NEXT: Deanna Miller
Last updated November 15 2010: 9:20 AM ET