All survived the stock market's trial by fire, yet fears of getting burned again linger. By taking a few smart steps, they can reach their goals with ease.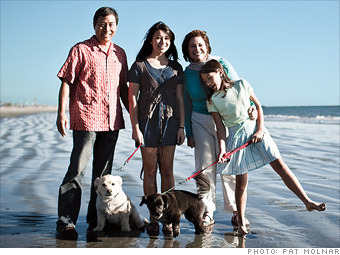 Kevin and Amy Toy, with their daughters, Jocelyn and Ava.
During the 2008 market melt-down, Kevin and Amy Toy were a study in contrasts.
Kevin, who had invested nearly all of their retirement money in stocks, stayed calm. Not so relaxed was Amy, a former educator who was home full-time with their daughters.
Two years later, Kevin's steadfastness has paid off -- their portfolio is nearly back to even. But the fear divide remains.
NEXT: Scared to look at the portfolio
Last updated January 02 2011: 8:47 PM ET