Men and women face different challenges when it comes to earning, saving and investing. Here are 13 strategies men can follow to overcome the gender obstacles to financial success.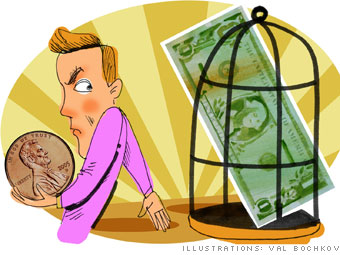 Bill Schultheis, a wealth manager in Kirkland, Wash., encourages his male clients to set up a separate account where they can play with up to 5% of their equity stake.
"It fulfills that desire to make a killing on a tip from a friend or broker," Schultheis says, "and helps them stay disciplined when it comes to their core investments."
NEXT: Earnings: Think inside the box
Last updated November 05 2010: 9:00 AM ET