Women typically earn less yet live longer than men, which suggests they need a different financial plan. Here are 13 strategies to ensure a comfortable retirement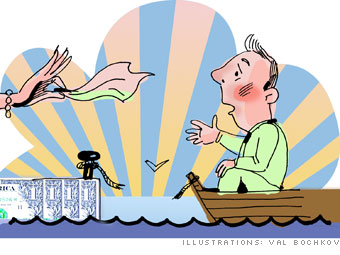 Sure you want to help your children. But women too often lend a hand at the expense of their own long-term security: Half of female breadwinners say they've cut back on saving for retirement to spend more on their kids and grandkids, according to Ameritrade.
If your adult child is having financial trouble, find ways to respond that don't compromise your financial well-being -- offer practical advice instead of cash.
Or at least make sure your bases are covered before you offer a dime: "Your retirement savings should be on track and automatic, so you don't accidentally pay your daughter's car insurance instead of making that IRA contribution," says San Diego financial planner Ginita Wall, who's seen it happen.
NEXT: Savings: Set loftier goals
Last updated November 05 2010: 11:13 AM ET