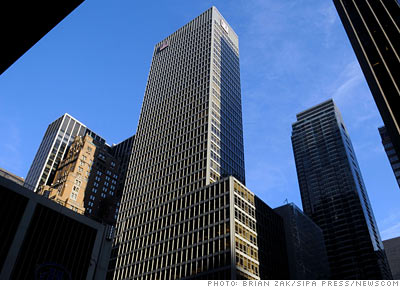 Sale price: $241 million
Size: 572,300 square feet
Location: New York, N.Y.
While the loss of the General Motors building was mostly a reputational setback for Harry Macklowe, the impact of his company's foreclosure sale of the Pearson building in Midtown Manhattan was a severe financial blow.
Unable to service its mortgage debt, the company lost the building in an auction last June to Otera Capital, a division of one of Canada's biggest pension funds. The Canadian firm paid $241 million, according to CoStar Group. That's less than half of what Macklowe Properties bought it for in 2006.
NEXT: Maui Prince Resort