These 10 counties have the fastest growth rates in the nation. Would you follow your fellow Americans to one?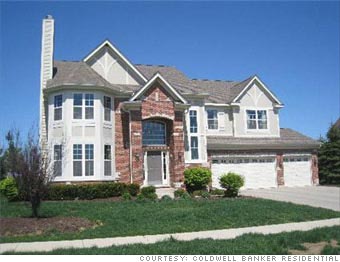 This 4-bedroom, 3.5-bath in Yorkville, Ill., is for sale at $339,900.
Population: 104,821
Growth rate since April 2000: 92.1%
Kendall County may be in the Chicago metro area, but it's quite rural in character, with 60% still devoted to farmland.
The middle class settled here to stake claims to new homes that cost far less than those nearer to the city. But because most of the good-paying jobs are no longer in the county, residents trade commute time for living space.
With the economic slowdown producing job losses and many Kendall residents new to homeownership, the county has the highest rate of foreclosure of anywhere in the state.
Fewer people are moving in now, according to County Board member Anne Vickery. "Our growth has slowed since the housing bust," she said, "but we're still growing."
NEXT: Pinal County, Ariz.
Last updated June 21 2010: 1:03 PM ET
Source: Census Bureau
Population and growth data is from July 1, 2009, the most recent available from the Census Bureau.