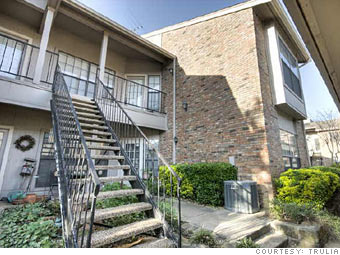 Average list price:
$72,000
Average annual rent:
$9,400
Price to rent ratio:
7.6
This suburban city is part of the Dallas-Ft. Worth metro area. The population has exploded, more than doubling over the past 30 years. Its 370,000 residents now make Arlington the 50th largest city in the nation.
There are fewer regulatory restrictions on Texas home builders than in most other states, which has kept the cost of purchasing a home reasonable. At a 7.6 price-to-rent ratio, home prices could just about double and the city would still be judged a good place to buy.
NEXT: Miami: Buy
Last updated June 14 2010: 2:22 PM ET