The last home of the Grateful Dead's lead guitarist is on the market. The expansive Mediterranean, found in the hills north of San Francisco, is going for a cool $4 million.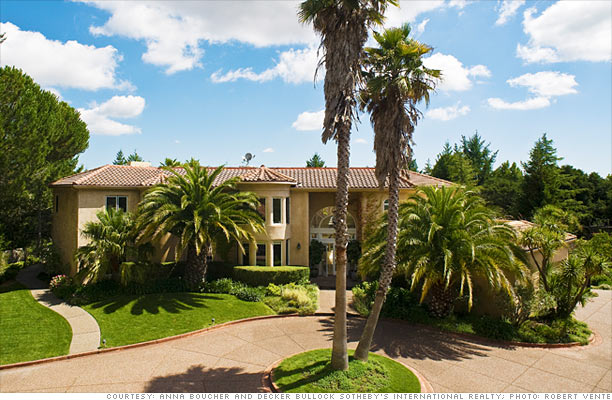 The estate is located about 30 minutes from San Francisco, in the Marin County hills, where Jerry Garcia was born and raised. Later in life, he would return to the comforts of his childhood and buy this home to retreat to between the band's numerous concert tours.
The house sits on 10 acres of prime real estate and boasts views that stretch from the Berkeley hills to the Pacific Ocean.
NEXT: Just might get some sleep tonight
Last updated September 21 2010: 4:22 PM ET