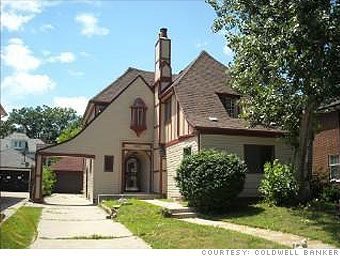 Average list price: $68,007
This home sells for: $75,000
Description: The most affordable place to own a solid middle-management home, according to Coldwell Banker, is Detroit.
Recession hit Detroit before just about anywhere else and the battered economy has bled jobs for years. That has resulted in a mass out-migration of residents, leaving behind a vast housing stock of very inexpensive, solid homes.

This home is located less than 10 miles north of downtown Detroit in a well-kept neighborhood of single-family houses and streets shaded by tall trees.

Inside, the home is in terrific condition and features beautiful details, such as arch doorways, fan lights, a fireplace and fine woodwork.

For more information: Trulia

NEXT: Rye, N.Y.

Last updated September 27 2010: 5:21 PM ET