Your post-work years are a time to improve your golf game, take up a new hobby, or just enjoy a well-deserved break. In these great college towns, you can expand your intellectual horizons too.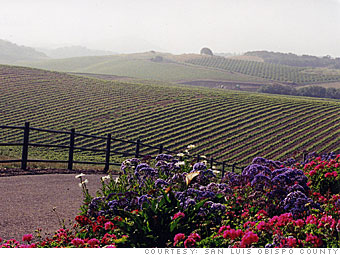 Population: 43,516
% over 50: 27%
Median home price: $443,000
State income tax: 10.3%*
This small town situated midway between San Francisco and Los Angeles (and a world away from both) seems to have everything a retiree could want. The town itself is a quaint fusion of Spanish haciendas and Queen Anne homes that are walking distance -- or, more aptly, cruiser bike distance -- from a bustling downtown. Home to California Polytechnic State University, it also has all the fringe benefits of living in a college town, from the performing arts to lifelong learning.
The diversity of landscapes surrounding SLO is something to see. Drive eight miles west and you're at white sandy beaches. Head east and you're in the mountains. Go north to Pasa Robles wine country, or south to San Luis Obispo wine country. Even Father Junípero Serra, the priest who founded the town in 1772, might agree that it's heaven on earth.

See complete data and interactive map for San Luis Obispo

NEXT: Fayetteville, AR

Last updated October 06 2010: 4:55 PM ET