Need new cabinets or back splashes? Before replacing what you have, see if you can fix them.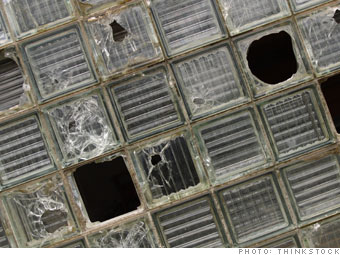 A few cracked tiles can spoil the whole look.
Cracked or chipped tiles are an eyesore, but they don't necessarily mean you need a whole new kitchen floor (or backsplash). A skilled tile setter can usually cut out the damaged ones, bed in replacements, and blend in new grout to make the repair undetectable.
Cost advantage:
$200 to $600, vs. $1,000 to $2,500 for a new floor.
The catch:
If you don't have any spares, you need to find new tiles that match the original's size and color.
NEXT: Dated kitchen cabinets
Last updated October 04 2010: 5:02 AM ET