These four projects will not only improve your guests' experience, but also add to your own quality of life all year round.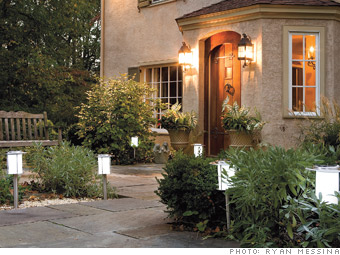 Cost:
about $350 for a 15-foot walk
Mounted on stakes you simply press into the ground, solar-powered LED lights automatically click on as the sun sets. Hammacher.com's ($70 each) will run up to eight hours after an even moderately sunny day.
Space the lights every three to six feet on only one side of a fairly direct walk or both sides if it's a winding path, says New Haven lighting designer Mark Loeffler.
NEXT: Offer on-demand movies
Last updated November 22 2010: 7:51 AM ET