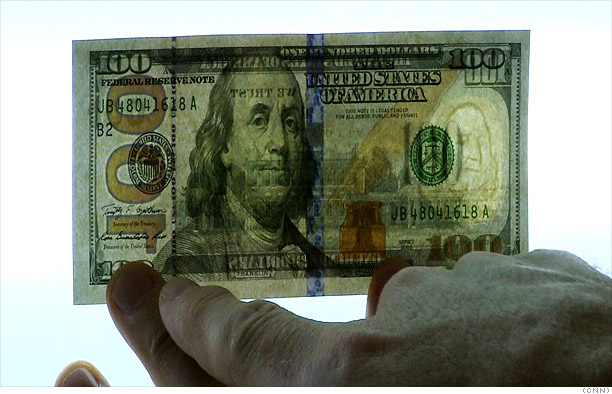 A worker at Crane & Co. points out the security strip on a new $100 bill
Of course, glitches like that can happen when trying innovative techniques. To keep ahead of counterfeiters, Crane & Co. uses a mix of new and old paper-making technology.
Security strips have been in use in U.S. paper currency since 1990. Originally the strips were created to prevent counterfeiters from bleaching lower denomination bills to reprint them with a higher value. The new $100 bill will feature a strip that changes from blue to red in ultraviolet light.
NEXT: Watermarks, an ancient craft
Last updated October 22 2010: 12:40 PM ET