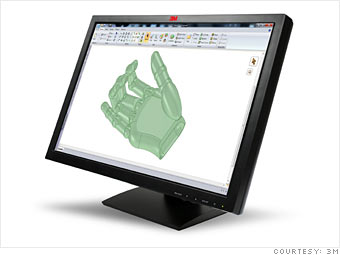 3M
Display M2256PW
Price: TBATouchscreen computing is about to get more interesting.
Imaging and adhesive giant 3M is rolling out a 22 inch LCD display called the M2256PW. The touch enabled HD display screen will work just like any one of a number touch enabled devices, like the iPhone and HP TouchSmart PCs.
But 3M's display will be able to handle ten fingers of touch manipulation. The M2256PW is aimed at higher end design and interactive applications like engineering and medicine. But considering how much data this screen can handle, and how hot touch computing will be in 2010, and with the coming Apple tablet computer, consumers will see more and more sophisticated touch devices sooner rather than later in 2010.
Some touch screen virtual piano anybody?

NEXT: 7) Navigating with the iPod Touch