Every January countless Americans vow to get in better shape. Make this year different with these gadgets - no personal trainer required.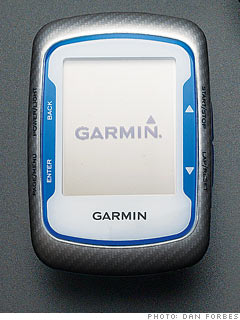 If you are in need of inspiration to get back on the bike
Price: $250;
garmin.com
Attach this gizmo to your handlebars and it will track speed, distance, calories burned, altitude, climb, and descent (via satellite). Then connect the Edge 500 to your computer to chart your performance and share stats with friends -- who can harass you to keep it up.
NEXT: NextFit Keychain Trainer