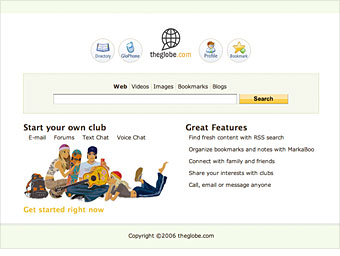 TheGlobe.com isn't remembered for becoming one of the first social media sites way back in 1995 as much as it's remembered for its record-setting initial public offering.
When theGlobe.com went public on November 13, 1998, its stock jumped a then-record 600% in its first day of trading. The company set the offer price at $9 a share, but the stock opened at $87. Shares of theGlobe.com rose to a high of $97 during its first day of trading before closing at $63.50.
The company raised $27.9 million in its IPO, and its market cap was valued at $842 million. But less than two years later, in August 2001, theGlobe.com's stock was delisted by the Nasdaq stock exchange for failing to stay above $1 per share.
Founded by 20 year-old Cornell students Todd Krizelman and Stephan Paternot, theGlobe.com was revolutionary for its day. The site allowed users to create and post their own Web pages.
The company stopped its Web hosting business in 2001 but its online gaming sites stayed popular. TheGlobe.com was ultimately unable to sustain itself, and the company finally closed up shop for good in March 2007.
NEXT: Go.com