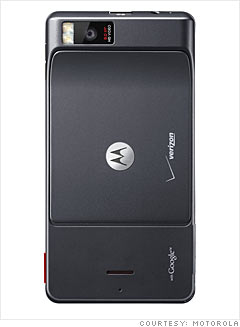 For now, the Motorola Droid X has captured the Android performance and flagship crown once again. Eight months after its original Droid, Motorola has launched a worthy successor.
But stay tuned for a rival: Later this summer we'll see the true follow-up to the original Droid, the Droid 2. Early signs are that it will pack an improved hardware keyboard and a size and form factor similar to the first Droid.
If you're on Verizon and prefer the larger screen, the Droid X takes our pick for the best Android phone on the market today. All we really need is a good Nexus One successor for those users who want something a bit smaller, and maybe an entirely new form factor for the ultimate smallest in devices. From a higher vantage point, the Droid X isn't going to change your opinion on Android. If you love the OS, then you'll be very happy with the device.
There are also future application processors to keep in mind. While the TI OMAP 3630 processor used in the Droid X is the cream of the crop today, in less than 12 months it'll move down to mainstream and we'll be pining for the next wave of dual-core smartphones. We wouldn't recommend waiting another year if you need a new phone -- but if you take the plunge now, be prepared to covet an upgrade again next year.
Brian Klug and Anand Lal Shimpi write for AnandTech, where a version of this review first appeared.

More galleries

Last updated July 27 2010: 2:43 PM ET