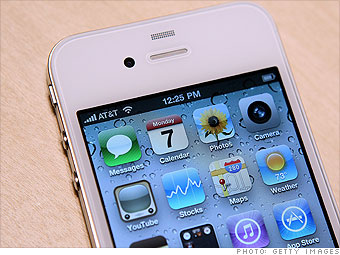 White consumer gadgets were so 2003 -- that is, until a manufacturing glitch made the white iPhone 4 unavailable. Now everyone wants one.
When the new iPhone went on sale in mid-June, the white version was conspicuously absent from stores. A month later, the white phones still aren't available. Apple says the white iPhone 4s "have proven more challenging to manufacture than expected," and won't be available until the second half of July. The company also pointed out that the black models are more popular.
But that's not stopping some users from going to extremes to get their hands on a white iPhone 4. A website called
WhiteiPhone4now.com
is selling kits for $285 that will let do-it-yourself zealots make a black iPhone 4 into a white one.
NEXT: Yellow dots: The problem that dried up
Last updated July 16 2010: 3:08 PM ET