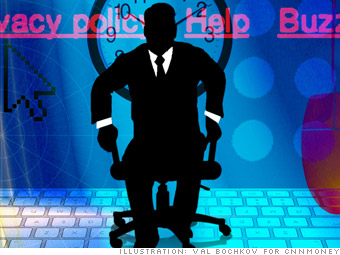 Google Buzz, one of the Web giant's highest-profile forays into social networking, launched in February as messaging tool integrated into Gmail. It sounded fine on paper, but the moment it went live, a major flaw emerged: Activating Buzz automatically set users to follow posts from everyone in their Gmail contact lists.
Turns out a lot of people have e-mail contacts they don't want to maintain any kind of relationship with -- like estranged friends and ex-girlfriends. What's worse, the list of people whom users followed and were followed by was publicly available to all Buzz users. Android users complained the service sucked in photos from their phones without their consent, and pundits warned that repressive governments in countries like China could use Buzz to find dissidents.
A blogger who writes under the pseudonym "Harriet Jacobs" penned a scathing, profanity-laden post on Gizmodo about how Buzz had splashed around her personal information.
"You know who my third most frequent contact is? My abusive ex-husband," Jacobs wrote. "Which is why it's so exciting, Google, that you automatically allowed all my most frequent contacts access to my [Google] Reader, including all the comments I've made on Reader items, usually shared with my boyfriend. ... My privacy concerns are not trite. They are linked to my actual physical safety."
Google soon changed its privacy settings to give Buzz users more control over who sees their information -- but it was still slapped with a major lawsuit just days after the platform launched. Google settled the case in November, and e-mailed all Gmail users to explain that it will give $8.5 million "to an independent fund, most of which will support organizations promoting privacy education and policy on the web."
NEXT: Stalker buys Social Security number
Last updated December 14 2010: 1:03 PM ET