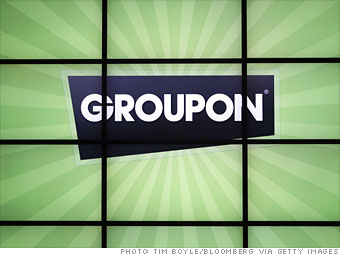 Crowdsourcing your coupons
While Groupon's spot on this short list is a no-brainer, it's still worth noting how far it's come in two years. The daily deals site, which offers heavily discounted goods and services from local businesses, operates under a group-focused principle. If enough people sign up for an offer, everyone gets that deal; if the offer fails to enlist enough buyers, then no one gets it.
What started out as a web niche became a phenomenon. Groupon's staff of 1,000 employees services businesses in 300 markets and 35 countries. When all is said and done, it's expected the company could book more than $2 billion in sales this year, making it the dominating player in its space. It's no surprise that few Groupon offers fail these days. But what did fail is Google's (GOOG) reported $6 billion buyout offer, as the company has decided to keep growing alone, for now at least.
NEXT:
Heroku
Last updated December 28 2010: 5:31 AM ET