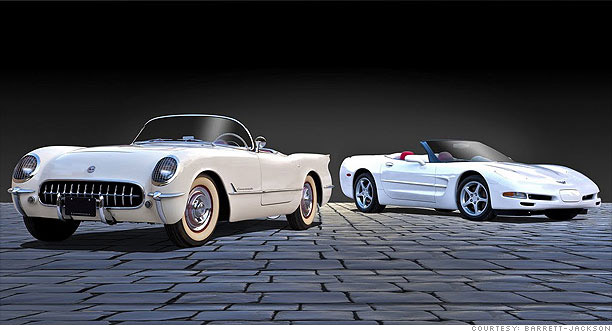 This new Corvette isn't exactly contemporary -- it's a last-generation car -- but it's the story that makes it a collectible. This 2003 'Vette was built-to order to match the 1953 car and the pair are being sold as a set.
The 1953 car was among the very first Corvettes made. While very early 'Vettes aren't known for their performance, they are extremely rare. Only 300 were made that year, all in "polo white" with red interiors.
The 50th Anniversary Corvette was purchased by special arrangement through the National Corvette Museum.
NEXT
Last updated February 09 2011: 11:25 AM ET