Barrett-Jackson is selling a number of new collectibles alongside their classic precursors.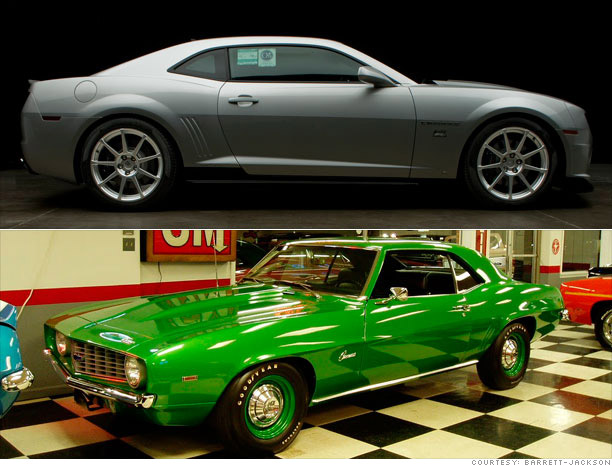 The Camaro has always been a popular platform for those who want to turn them into major performance machines.
This supercharged 582-horsepower 2010 Callaway Hendrick Edition Camaro was created to commemorate the 25th anniversary of the Hendrcks Motorsports racing team. Proceeds from its sale will go to Carolina's Healthcare Foundation.
Among the classic performance Camaros for sale at Barrett-Jackson this year is this Rallye Green 477.5-horsepower 1969 Copo Camaro. The Copo Camaro -- it stands for Central Office Production Order -- was General Motors' factory-built answer to customized performance Camaros built by outsiders. Copo Camaros today can reach well into six figures in value.
NEXT: Boss Mustang 302 2012 - 1970
Last updated February 09 2011: 11:25 AM ET