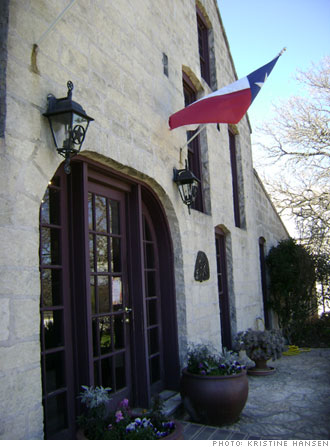 Where to visit: Stonewall, Texas
It was a trip to Provence, France, that inspired owners Bunny and Richard Becker 13 years ago to plant three acres of lavender, which bloom each spring at the Becker Vineyards.
Five years ago they planted poppies and bluebonnets, adding even more color each spring, and causing droves of San Antonians to make weekend pilgrimages. Some people even spend the night at a small guest house on the property that's inside a log cabin that once served as the original homestead property.
Just a little under an hour's drive from San Antonio, the expansive tasting room inside a German stone barn lets visitors try and buy wine. They can also sniff and purchase lavender-infused spa and culinary products.
Since the first harvest in 1995 the grapes grown by the Beckers have been diverse, proof that Texas is a solid wine state. These grapes include Chenin Blanc, Sauvignon Blanc, Petite Verdot and Scheurebe, white-wine grape developed in Germany.