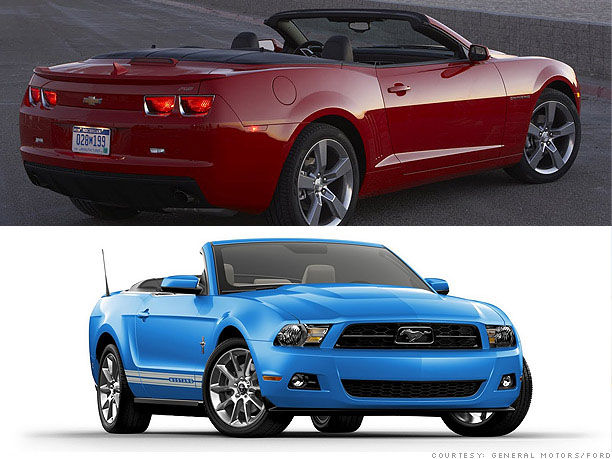 To continue making big brawny performance cars like the Ford Mustang (19 City / 29 Hwy) and Chevrolet Camaro (17 City / 28 Hwy) was taken by some, not too long ago, as a sure sign that Detroit was out of touch. Who wants rumbling, gas guzzling rear-wheel-drive cars in the age of high gas prices?
So while the automakers have kept the cars, they've taken out the gas guzzling part. These cars are now available in V6 versions --- once the choice of poseurs -- that offer real performance along with lower fuel bills.
Of course, you can still get V8 powered Mustangs and Camaros, but even those aren't as thirsty as they used to be and they deliver more power.