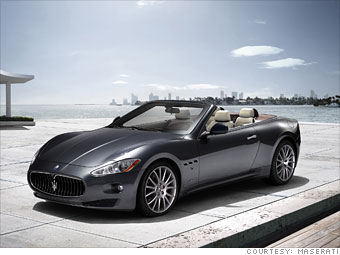 Base Price: $135,800
Lavish and exotic, the Maserati overwhelms the senses in the way you remember Claudia Cardinale or Gina Lollobrigida. Built by hand at Maserati's historic factory in Modena, the GT convertible is an absolute stunner.
Its body shell is voluptuous, the throaty rumble of its engine intoxicating, the detailing of its interior exquisite. Not designed for a casual relationship, it demands intense involvement from its owner, but repays such an investment in rich motoring pleasure.