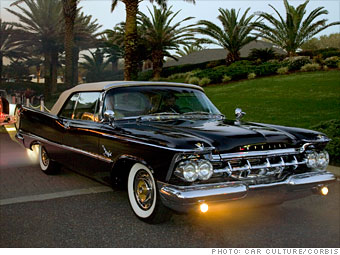 While it is comparatively devoid of chrome, the Imperial Crown was a rolling mishmash of unfortunate design ideas.

Quad headlights under heavy brows, Forward Look tailfins, and gunsight tail lamps were standard. The ultra-kitschy FliteSweep Deck Lid with its spare tire bulge was an option, but buyers had to wait a year for the Silvercrest roof, which featured a stainless steel front with a rear body-colored canopy.

The Imperial was supposed to compete head to head with Cadillac, but Chrysler never got around to setting up separate distribution for it, so sales remained only a fraction of the GM brand's.