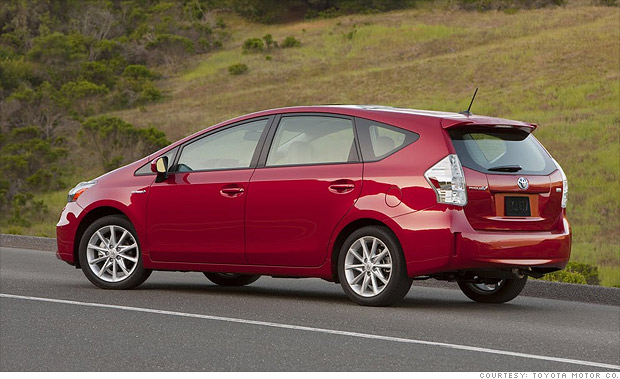 There's a downside to all this extra cargo space: It adds about 225 pounds in extra metal and glass.
But the Prius v doesn't get any additional horsepower. The gas/electric system has been reprogrammed a bit to deal with the heavier load but that takes a toll on fuel economy. It has the same 134 horsepower as the regular Prius.
Even with just two occupants and an empty cargo bay, the Prius v felt like it was struggling to get up hills during a brief test drive on country roads. The gasoline engine had to rev hard, sounding like an enraged sewing machine, to manage even moderate acceleration.
For all that sound, the Prius didn't take off very forcefully. Pushing the Power Mode button helped somewhat but made the car sound like something was about to break loose.