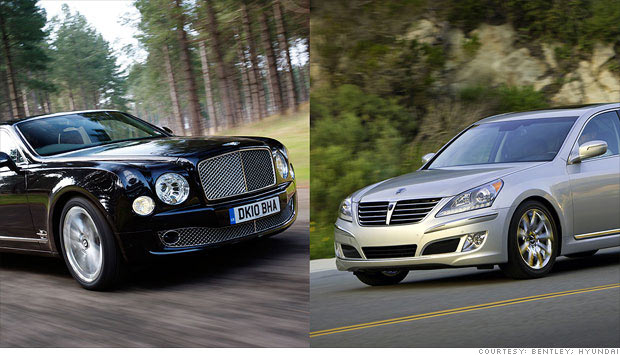 Ordinarily, comparing a Hyundai to a Bentley would seem absurd but comparing the Hyundai Equus to a Bentley Mulsanne is... OK, it's absurd. But there's a point to it since these cars are, functionally speaking, closely related and each is, in its own way, ridiculously expensive.
The Hyundai Equus Ultimate because it costs close to $65,000 and it's a Hyundai, the Bentley Mulsanne because it costs $290,000 and that's with no options. (And, boy, are there options! The options on our $335,000 test car cost twice as much the average car on the road today.)
Both cars were driven on roads around New York City and on roughly 200-mile road trips.
Beyond that, both provide luxurious rides, surprising performance and opulent backseat accommodations. Read on to find out which is more worth its price.