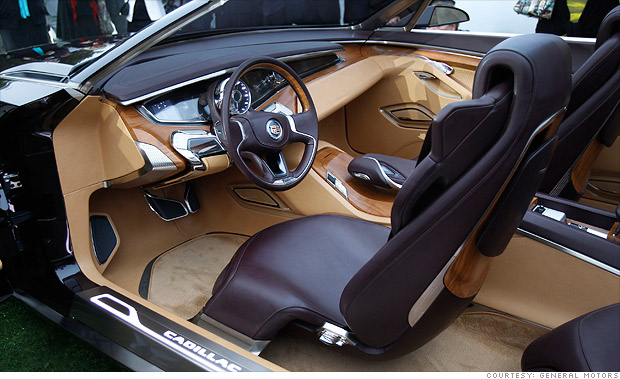 The Ciel's interior uses lots of olive wood and brushed aluminum, while the instrument panel houses transparent gauges with both analog and digital read-outs.
A small door in the center console opens to reveal a humidor stocked with cigars.
For backseat passengers, there is retractable cashmere blanket for use on cool days.
As with most concept convertibles, the Ciel has no retractable roof. If the vehicle went into production, GM said there would be a cloth roof.