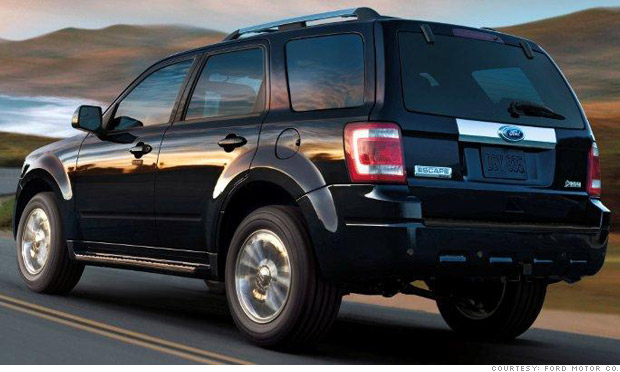 Jan - Aug 2011 sales: 140,842
Jan - Aug 2010 sales: 106,414
Price: $21,240 - $27,920
Fuel economy: 23 City / 28 Hwy
The Escape's rise up the sales charts is really remarkable. Yes, compact SUVs are one of the fastest-growing auto market segments today, but the Escape isn't exactly the newest product.
Despite a redesign in 2008, it hasn't changed a whole lot since its introduction in 2000. Besides the general rush to fuel-efficient small SUVs, chalk it up to Ford's improved dependability and the general popularity of Ford Motor Co. as "the one that didn't take the money."
Higher-than-average spending on sales incentives, according to Edmunds.com, also helps.