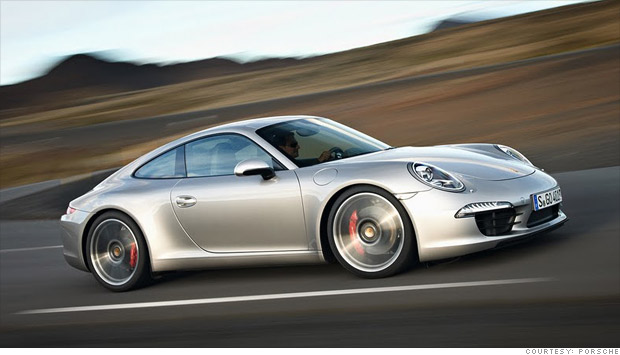 Like every other automaker, Porsche, famous for its sports cars, is thinking about fuel economy. New regulations in the U.S. and Europe mean every car will have to burn less fuel. Even an iconic sports car like the 911.
So the new 2012 Porsche 911, going on sale here in February, has a host of new fuel-saving technologies that will lead to an estimated fuel economy improvement of about 16% based on European tests.
But most Porsche 911 buyers aren't looking for fuel economy. They're after one thing: performance.
"Fuel economy is certainly not a purchase reason for people in this market," said Alexander Schildt, Porsche's manager of product planning for the U.S.
That means that Porsche engineers had to find ways of saving gas without slowing the car. And they're going to need even more of this sort of creativity in the future as fuel economy demands grow.