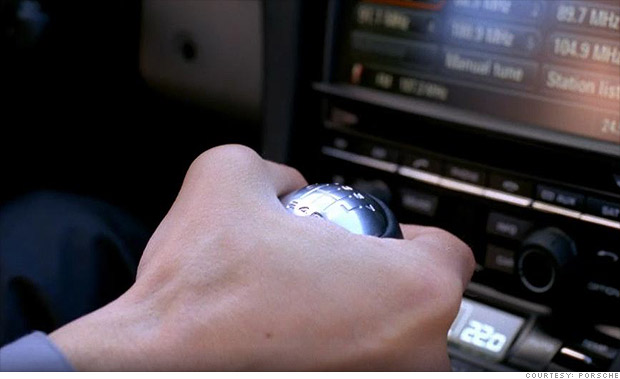 Look closely at the top of this gearshift lever and you'll notice something unusual. It's the number 7 in the upper right of the stamped-on shift pattern. With the new 911, Porsche is introducing, as standard equipment, a seven-speed manual transmission.
Seventh gear is strictly for saving fuel. It allows the engine to run at a lower speed during high speed cruising. The car can still reach top speed -- 188 miles per hour for the 911 Carrera S -- in sixth gear.
The optional automatic transmission has the same seven speed arrangement and, thanks to its computer-controlled, super-quick design, the car accelerates faster than a stickshift ever could.