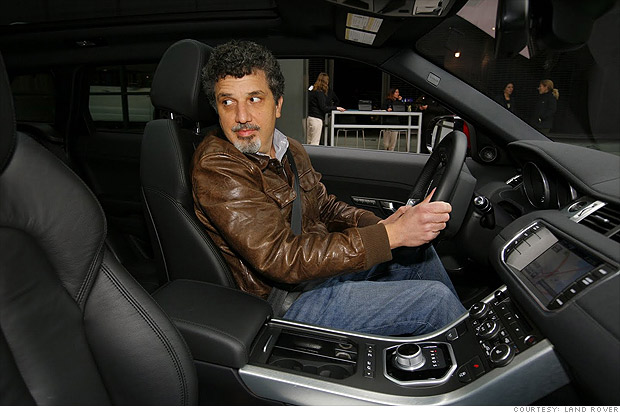 Base price: $43,145 - $44,145
Mileage: 18 city/28 hwy.
The point of the Evoque, really, is that it looks cool. And the coolest looking version is the two-door coupe, which goes the farthest in terms of chucking function in favor of form.
But since we were carrying along a cameraman, and a still photographer -- as well as a guide provided by Land Rover -- we took the roomier four door version.
Inside, the Evoque is roomy and comfortable, like most Land Rovers. The materials are nice, too. Actually, nicer than I've seen in past Land Rovers. A huge front-to-back panoramic sunroof is standard, and that helps provide a feeling of openness.
Comfortably inside we set off, with the help of our guide, into the wilds of Brooklyn's DUMBO. (That's a New York acronym for Down Under the Manhattan Bridge Overpass.)