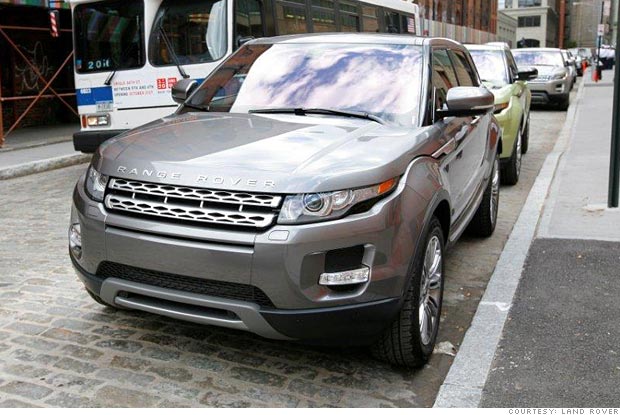 Base price: $43,145 - $44,145
Mileage: 18 city/28 hwy.
On-road driving was limited to Brooklyn surface streets, but it was enough to show that the Evoque is a big step up from past Land Rover vehicles. While most Land Rovers can go quickly, driving on paved roads is not their strength. They tend to suffer from a big-truck ride and vague steering.
But the Evoque proved itself to be a really decent car in the city, for an SUV. It rode nicely without giving me the impression larger Land Rovers usually give of morbid vehicular obesity. Even in quick turns, it kept an even keel, living up nicely to its sporty, aggressive looks.