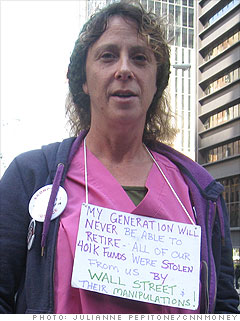 From: Hamden, Conn.
Occupation: Unemployed
Bick worked as a medical secretary before being laid off last November, just before Thanksgiving.
This is her first protest.
'I've been waiting since the Reagan years for this awakening," she said. "The injustices and the inequality, the interference in politics by lobbyists and loopholes" are among the things she said she's fighting against.