Special deals don't always go over so well these days, but they do make for good reading - if you can find them. We asked Michelle Leder of Morningstar's Footnoted.com to scour the fine print. Here are some of her faves from 2010 filings.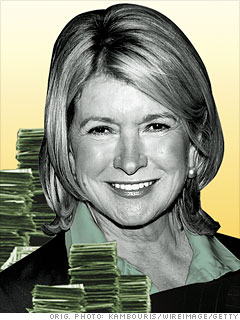 Founder, Martha Stewart Omnimedia
The 2010 proxy shows Stewart received a $3,114,231 bonus, plus another $666,667 incentive payment -- all in cash. The other officers received half of their bonuses in stock. Ironically, shares have risen 10% since then.
NEXT: Lonnie "Bo" Pilgrim
Last updated January 31 2011: 7:08 AM ET