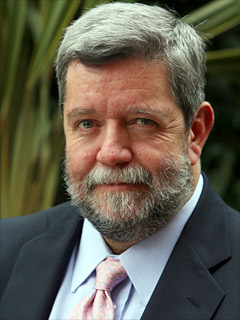 Age: 51
City: Bogota, Colombia
The worldwide face of Colombian coffee is Juan Valdez -- a fictional coffee grower created to market the nation's most famous export. And the face of Juan Valdez is 51-year old CEO Luis Munoz.
Juan Valdez is a five-year old company created by the Colombian Coffee Federation to boost revenue and prestige for Colombian grown coffee. More than 500,000 coffee producers -- with about 20,000 owning small shares of the company -- are represented by Juan Valdez Coffees.
Based in Bogota, the country's booming capital city, Juan Valdez brought in $47 million during 2010. It now operates in seven countries, has 164 standalone stores, and is sold in more than 2,000 retail markets.
"Juan Valdez went from just being a symbol of Colombian coffee to being a real brand," Munoz said.
Meanwhile, multinationals such as McDonald's and Citibank are moving offices to Bogota for its young, talented workforce and business-friendly government policies.
Taking the Juan Valdez brand worldwide -- especially in the midst of an economic recession -- has brought challenges. More people are buying coffee in bulk and brewing at home instead of purchasing pricey solo drinks, Munoz said. That contrasts with the Colombian market, where coffee drinkers are still mesmerized by novel drinks, Munoz said.
So Juan Valdez has "changed strategy and become more present in retail points," Munoz said. The company has added airport locations in America for travelers on the go. Juan Valdez is also studying the Asian market and creating partnerships in Mexico and Central America, Munoz said.
"So far we're doing well and growing steadily," Munoz said. "We're thinking, dreaming and adding value to the market."