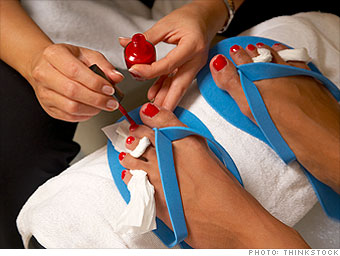 Looking good costs money, and Connecticut is banking on it. Of the nearly 20 new tax hikes being proposed to raise state revenue, at least three specifically target beauty services.
The governor hopes to raise $4.9 million by taxing manicures and pedicures, another $12 million by taxing haircuts, and $5 million from taxing cosmetic surgery services in fiscal 2012.
NEXT: Place your bets!
Last updated March 03 2011: 2:08 PM ET