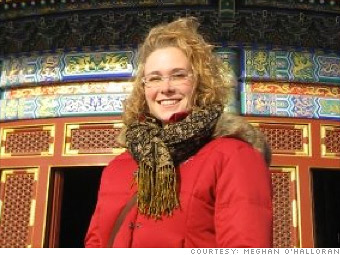 When Meghan O'Halloran was getting close to graduating from Cornell with a degree in architecture in 2008, the real estate market had already turned. But she wasn't worried.
"I always believed I would be OK, no matter what was going on," she said. "Maybe I was naïve."
When she couldn't find work, she moved to Shanghai for a year, where building was still hot. But when she returned to the United States, the job market still hadn't recovered.
Since then, she's given up her dreams of being an architect, and has now started her own business making custom fabric, carpets and furniture.
"I feel like my education was so incredible, it was irreplaceable," said O'Halloran. "I believe it was not a waste. I just feel disappointed there were no jobs."