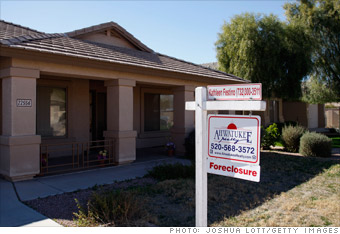 State GDP: $229 billion
Growth in 2010: 0.7%
Like its neighbor Nevada, Arizona too suffered a massive blow when the housing bubble burst.
For years, a booming housing sector was Arizona's main driver of economic growth, as developers built sprawling suburban neighborhoods outside the state's largest cities Phoenix and Tucson.
But when those housing markets crumbled, it sent shock waves through nearly all other industries in the state.
The construction and real estate sectors continued to contract in 2010, and overall, Arizona's economy barely budged, growing just 0.7% over the year.