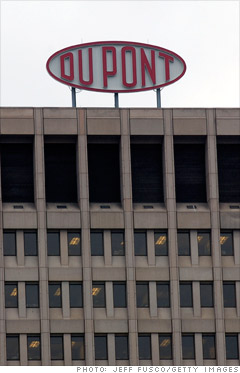 State GDP: $56 billion
Growth in 2010: 1.3%
Delaware's manufacturing sector -- which is dominated by soft goods like plastics and other chemicals -- took a big hit in 2010.
DuPont, which is based in Delaware and is one of the state's largest employers, was hit hard in the recession and cut thousands of jobs as it restructured its operations to cope with the weaker economy.
The company's profits have since rebounded, but Delaware's manufacturing sector still remains on shaky ground.
Overall, Delaware's unemployment rate has made little progress from its high at 8.8% in January 2010. By April this year, it had only fallen to 8.2%.