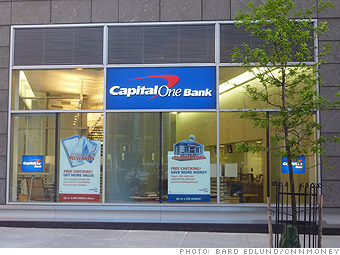 A big, brick-and-mortar bank still offering free checking? Take advantage of it while you still can.
All three of Capital One's checking accounts come free of monthly maintenance fees and minimum balance requirements.* And unlike at Bank of America and other megabanks, you don't have to jump through hoops -- like making a certain number of transactions each month -- to avoid the fees.
One downside: Capital One charges customers $2 to use non-Capital One ATMs -- and it only has about 2,000 ATMS across nine states (Connecticut, District of Columbia, Delaware, Louisiana, Maryland, New Jersey, New York, Texas and Virginia). Plus, the bank won't reimburse any fees the out-of-network ATM charges you.
*Beware: If you live in Virginia, Maryland or D.C., you'll be charged a monthly fee of $8.95 after the first year of free checking if your balance drops below $1,500. Capital One made this change last fall, having purchased and rebranded Chevy Chase Bank.
NEXT: Alliant Credit Union
Last updated January 28 2011: 2:44 PM ET