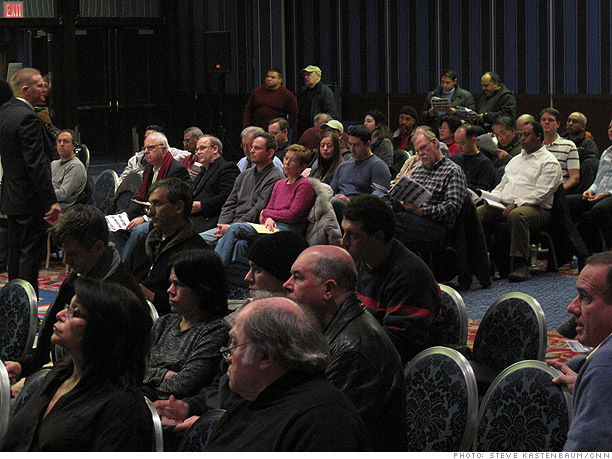 On the last Sunday in January, a few hundred people filed into a ballroom at a hotel in Midtown Manhattan to bid on more than 140 foreclosed homes in New York, New Jersey, Connecticut and Pennsylvania. A quick talking auctioneer called out for offers at a blistering pace as spotters worked the crowd looking for bids.

The room was filled with a mix of people; the curious, first time home buyers, small time landlords and people looking to flip properties.

Tino Marcal of Danbury, Connecticut is already turning a profit on several foreclosed properties he picked up at auctions in the past. "I picked them up for probably 20 to 30% below the fair market price. I was able to fix them up and rent them out for a good income."
NEXT: Banks, auctioneers, communities gain
Last updated February 09 2011: 9:51 AM ET