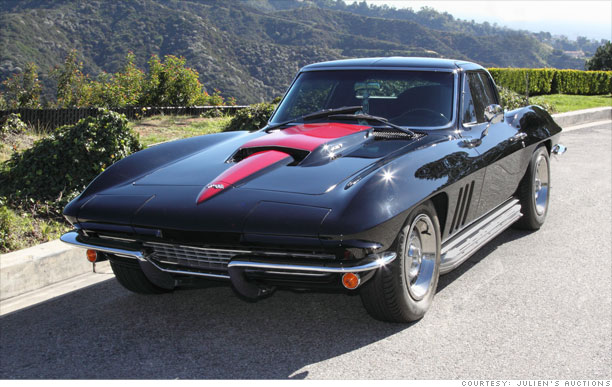 Like any self-respecting Guitar Hero, Slash is a fan of fast cars.
The most expensive item on the block, this 1966 Corvette could go for up to $100,000. The classic muscle car comes equipped with a "big block" V-8 engine and four-on-the-floor transmission.
If you're going down to Paradise City, this is a good way to get there.
NEXT: Iron horse
Last updated February 17 2011: 2:41 PM ET